Plant Friction wood – Friction smoke
Friction-logs – Friction smoke
In the friction smoke process the smoke is created by applying a friction log, i.e. a dry, solid squared timber of Beech, Oak, etc., which is pushed with pressure against an intermittently rotating, ribbed roller. The resulting friction smoke is directed into the smoking chamber.
In this process, smoke is produced without combustion and with the lowest smoke generation temperature of all known smoking processes, which does not give rise to tar and benzo-a-pyrene residues. according to ISO 9001: 2015.
Operating principle
friction smoke
Properties of our friction logs
We deliver a high and consistent quality across all batches by making our logs from natural, selected German beech wood or other types of wood. The friction logs have a planed surface and are evenly dried to less than 20% residual moisture in our drying chambers. They are subject piece by piece to a manual final inspection. The logs can be delivered with an embossed mark and a batch number and are therefore traceable in the production chain.
Specification: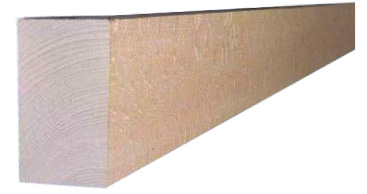 mType of wood: natural beech/oak
Residual moisture: less than 20% (KD *)
Bark: no tree edge
Branches: firmly overgrown, up to 30mm in diameter
Cracks: small airline cracks allowed
Color differences: allowed
Surface: planed to size on four sides
Dimensional accuracy: – 2mm width / height / length
*=Kiln-dried (dried in a drying chamber)
Dimensions of friction logs – nominal dimensions
cross sections
60x60mm till 100×100 mm
lengths
500mm till 1000mm
We are always stocked with standard sizes, such as 80x80x950mm, 100x100x950mm or 80x100x950mm, etc. Other dimensions are available in a relatively short time. Please contact us, we will gladly advise you.